Loss Control Insurance
Minimize Risks to Keep your Business Running Smoothly
Kingsley Blasco Insurance Inc. provides loss prevention services to businesses Newville, Carlisle, Mechanicsburg, Shippensburg, Mt. Holly Springs, Gettysburg, and surrounding areas.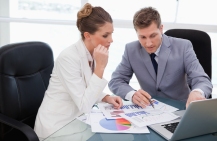 Risk management and loss prevention are crucial when it comes to running a business. Not only is it necessary for you to provide a safe work environment for your employees, it's also important to be prepared in the event an accident occurs in the workplace.
Keep your business risks to a minimum with loss control coverage from Kingsley Blasco Insurance Inc.. We provide a number of loss control services, including but not limited to:
Safety program development
Safety training
Customized loss prevention materials and risk management services
And much more …
Industry-Specific Services
Kingsley Blasco Insurance Inc. has your business covered; from healthcare practices to technology services, we provide industry- specific services to match your business' needs. Our consultants are reliable and efficient in controlling and preventing the inherent risks that come with running a business.
Kingsley Blasco Insurance Inc. representatives are here to help ensure that your business runs smoothly. Contact us today to set up a consultation.
Our Location
Kingsley Blasco Insurance - Main Office
15 Subdivision Rd
Newville, PA 17241
Main office:
717-422-9585
Toll free:
888-404-7679
Fax:
717-776-2362
Testimonials
Blasco Insurance are all really good people. I had an accident and Kingsley was there right away. He helped me out when I was in a pinch and I would definitely recommend him to anyone.
We've worked with Blasco Insurance for years because of the level of service they provide. I'm looking for the best value, not the cheapest insurance around. I use Blasco Insurance because they know our business and can give great advice on the coverages we need.